This is a follow-up to the two part article I've written discussing some of the albums that were nominated for the 2020 Gramophone awards, that you can find here and here.
You'll find the latest edition of the Gramophone podcast (that is usually worth a listen in any case) here a very passionate discussion of the winning albums, check it out.
Chamber: Veress & Bartok
I didn't have time to review any chamber works of the winning category, and I truly cannot relate to the winning album, by Sandor Veress, and Bartok. So sharing this winner truly just for your information. As mentioned previously, I'm typically lost with most of the music composed in the 20th century.
Choral: Suzuki's St Matthew Passion
While I'm still struggling a bit with the slow first movement, I gave this another complete listen the other day and must admit it is a spectacular performance.
Concerto: Chopin's concertos by Benjamin Grosvenor
As written previously, I wholeheartedly agree with this choice. I'm a huge fan of Grosvenor, and this version is up there with the very top of Zimerman and Argerich.
Contemporary: Thomas Adès Piano Concerto & Totentanz
Again, mentioning this for completeness only, you can guess if I'm struggling with 20th century music how my brain is coping with contemporary stuff.
Early Music: Gesualdo Madrigali by Les Arts Florissants
While I'm really lost in the 20th and 21st century, the 16th century music is something I really admire, just don't get to listen to it that much.
But this is an album that I'll definitely add to my collection, as I'm a big fan of Les Arts Florissants, and Gesualdo's madrigals are truly beautiful. Recommended.
Instrumental: Igor Levit's Beethoven Cycle
A worthy winner. This complete cycle is insightful from no. 1 all the way to no. 32, and every classical music lover should check this out. Levit's tempi are sometimes somewhat extreme, but never for the sake of it, always with a very clear sense of purpose.
This is probably my favorite of the entire list.
Opera: Händel's Aggrippina – Joyce DiDonato
I had completely missed this album. My bad, just look at this lineup of fantastic baroque singers. I'll definitely have to add this to my collection. You can really count on Erato to still produce fantastic opera recordings.
Orchestral: Weinberg Symphonies 2 & 21 – Mirga Gražinytė-Tyla ​
Here comes my 20th century music dilemma again. I'm still barely getting my feet wet with Shostakovich (and again, only occasionally), so I'm not going to add any value with my opinion here. But if you're into it, the same album also won the "Choc de l'année" by French magazine Classica, so Gražinytė-Tyla must have done something right.
Recital: Sandrine Piau – Si j'ai aimé
Another album I had missed. It is a collection of not that well known French songs with orchestra, mostly from the late 19th century.
Sandrine Piau is a fantastic singer, and this is definitely something I'll add to my playlist. Not a must have, but a nice discovery off the beaten track.
Solo Vocal: Janacek: The Diary Of One Who Disappeared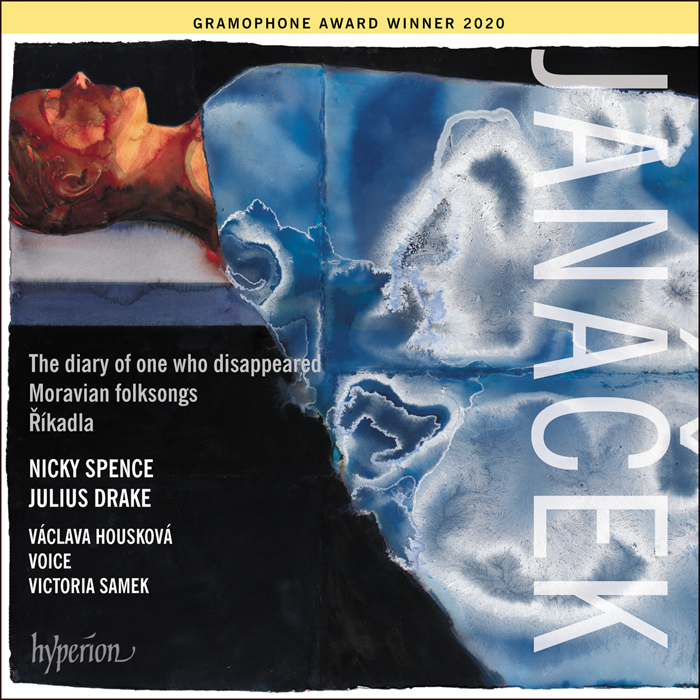 Unfortunately, due to Hyperion's strict no streaming policy I have no way of checking this out beyond the snippets I can check out on Hyperion's website. So nothing to add from my side here, just mentioning it for completeness.
So, what do you think? Were the right winners selected?
And on an unrelated note, am I silly to ignore the 20th and 21st century music?